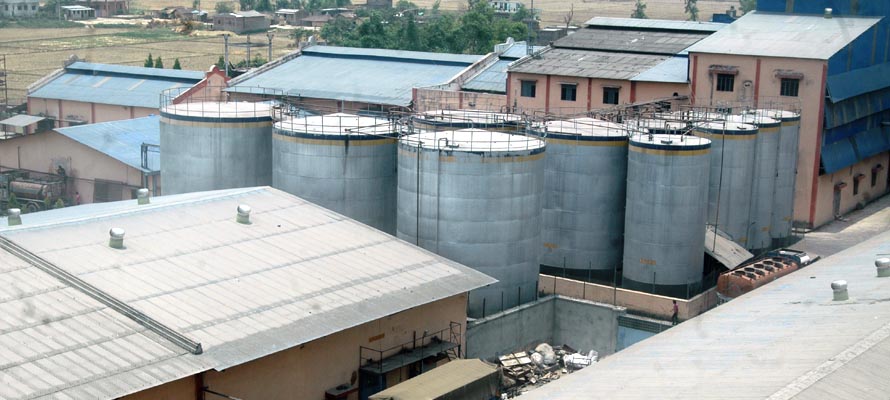 Edible Oil Refining and Vanaspati Ghee
Edible Oil and Vanaspati Ghee segment was set up in Chachan Group for the purpose of exporting ghee to India and for refined oil supply in the domestic market. Over the years, this segment of the group has set one of the largest refineries in Nepal running at 100% capacity of annually producing more than 30000 metric tons of soya bean oil, sunflower oil, palm oil and pamolein.
Shree Agro Processing Industries
SAPI functions as an exporter, importer & manufacturer of all kind of Oil seeds & Edible oil. The company also packages edible oil like SUNFLOWER, SOYABEAN & PAMOLEIN.
Established Year: 20+
Brand Name: "Kundan Health-Sunflower Oil", "Kundan-Soyabean Oil", "Mangalam-Pamolein Oil"
Packing: Pouch Cartons of 1 Litre & ½ Litre, Bottle Carton of 5 Litre, 2 Litre, 1 Litre & ½ Litre & as per requirement)
Export: Nigerseeds. 99 PCT Purity.
Import: Bulk Sunflower oil, Soya bean oil, Pamolein Oil, Rapeseed, Mustard seed.
Certifications – ISO 9001:2008, ISO 22000:2005
Narayani Oil Refinery Udyog
NORU was started as manufacturers of Edible Oil. Boasting of being one of the first industries in the edible oil industry of Nepal to get an ISO certification, NORU has continuously surpassed its capabilities. The produce was majorly for domestic sales & for export of Pamolein, Soyabean & Vanaspati Ghee to India and Bangladesh.

Established Year: 20+
Brand Names: Neelkamal Soybean, Neelkamal Health Sunflower , Neelmani Palmoleine
Packing: Pouch Cartons of 1 Litre & ½ Litre, Bottle Carton of 5 Litre, 2 Litre, 1 Litre & ½ Litre & as per requirement)
Export: Domestic sales & India, Bangladesh
Certifications – ISO 9001:2008, ISO 22000:2005 (food safety)